Hello!


We are an independent strategic branding and communication design studio.
WHAT WE DO BEST
Creating powerful brands and experiences for clients with a compelling vision
OUR PURPOSE
We give shape to progressive ideas and help grow them into sustainable endeavours
We believe good design can do both - be a radical differentiator for business and create meaningful impact for society. In a world racing towards an uncertain future, we think conversations need nuance, behaviours can be influenced for the better and that there is always room for some joy.
PROCESS
Brewed to perfection.

Reductive and simple, but rich in flavour.

Our most satisfying projects are the ones that are slow-cooked. We believe that good design takes time and effort, and is built inside-out. This is why we take up only a few projects at a time, and dive deep. We are grateful to have recurring long-term clients who see value in this process.
APPROACH
Infusing concepts with clarity and order.

Making brands tangible.

From startups with big dreams to legacy establishments with deep roots, we help businesses and organisations of all sizes leverage the power of design, and create genuine value through strategic thinking and intelligent communication.
WHAT DRIVES OUR WORK
Authentic brands, unique experiences. Design that endures.
We prefer to observe patterns and predict behaviour rather than chase trends. Our intention is always to find solutions that are distinct, appropriate and memorable. Ideas that look and feel like they belong. We take great pride in creating work that is thoughtful, original and impactful.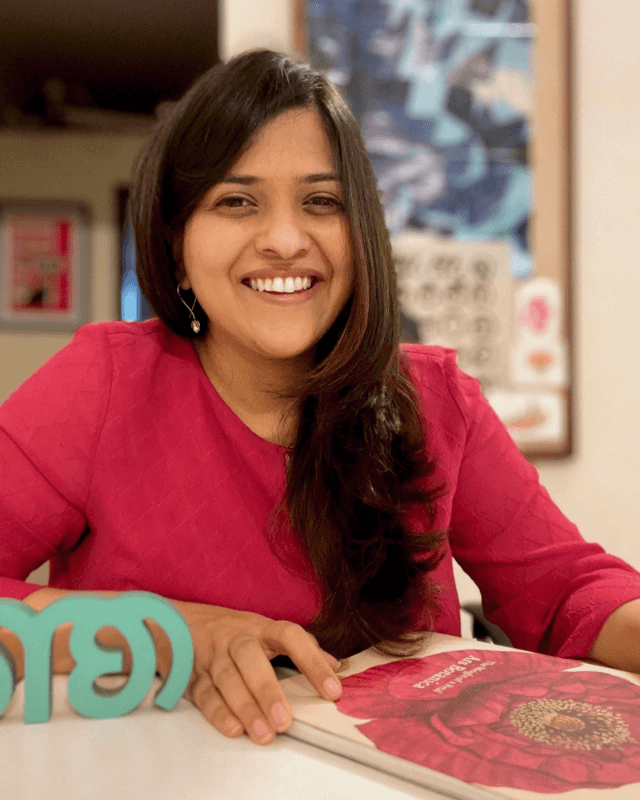 Aparna Ranjan
FOUNDER / DESIGNER
With over 15 years of industry experience, Aparna believes design is sector agnostic and enjoys working at the intersections of various domains. She is equally drawn to both the past and the future, and ideas that blend the two in interesting ways - from archival pursuits to new, emerging spaces.
Aparna graduated from the National Institute of Design (Ahmedabad) with a specialisation in Graphic Design / Visual Communication. Earlier, she studied Environmental Science, Economics, History and Art and likes revisiting these subjects now through the lens of a designer. Dabbling in 3D type and motion graphics would be a natural next step if she wasn't so easily distracted by dogs, and plants.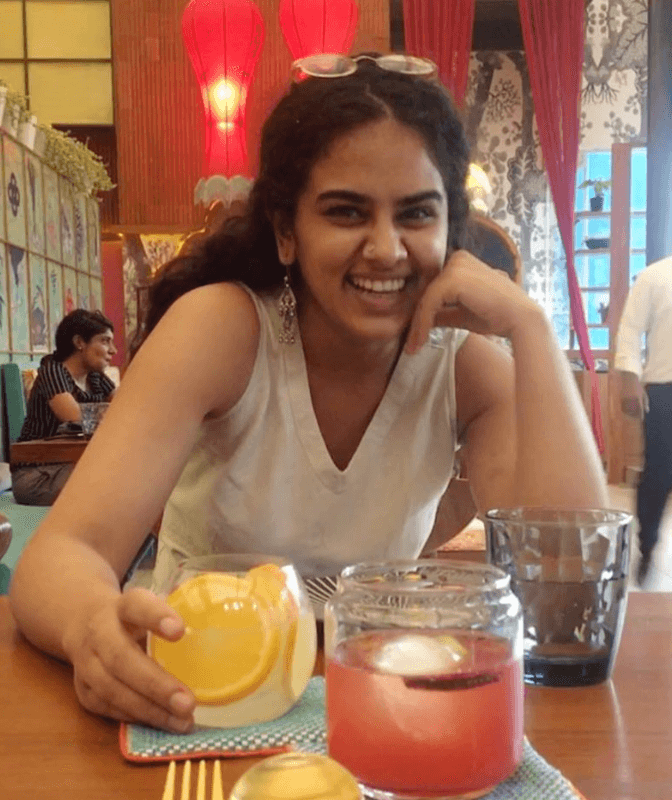 Sagarika Bhatia
DESIGNER / ILLUSTRATOR
Hailing from Dehradun, Sagarika's soulful illustrations are filled with patient detailing and the crisp mountain air. Happiest off the grid, she travels to the far reaches of the country with a journal in hand. Her field notes are a testament to her keen observation skills and her love for the natural world.
Sagarika graduated from Srishti Institute of Art, Design and Technology (Bangalore) majoring in Information Arts and Information Design Practices. She has been an integral part of the core team for the past three years, and handles the print and illustration aspects of our projects.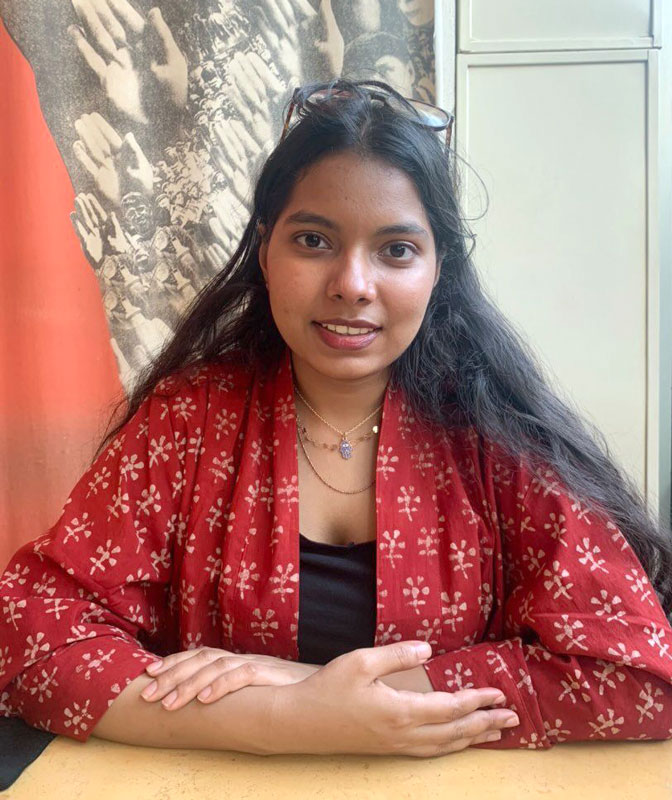 Bhairavi Balasubramanian
DESIGNER
At ease with complex information and problem-solving, Bhairavi is fast becoming our UI/UX champ. She enjoys creating engaging websites and aspires to build digital experiences that are truly inclusive. Her interests include art direction, image making and writing, as well as understanding design from a socio-political perspective. Also why her ideal holiday would take her to busy cities and places heavy on culture.
Bhairavi graduated from Sasi Creative Institute of Design (Coimbatore) with a specialisation in Communication Design.
An organic team,
by design.
Some projects need 1 great idea, others need 10 skilled hands. Based on the scope and scale of the exercise, the right expertise is brought together to co-create something fresh each time. This way every project gets the specialists it needs, and we get to work with some of the best in the business.
Partnering with talented people who have diverse strengths is exciting, inspiring and keeps us grounded. We always set out with the hope that this energy stays visible in the work we create.
Our Creative Ecosystem

pools in professionals from across disciplines - writing, photography, coding, illustration, art, architecture and design. Big fans of both their work and their work ethic, we are always looking for a chance to partner with them again. Here are a few people we have loved collaborating with over the years:
Pooja Agarwala

// EITHER ONE

Pankaj Sharma
Georgie Paul

// GPAUL

Somesh Kumar

// BY TWO DESIGN

Hazel Karkaria

// BY TWO DESIGN

Sandeep Sangaru

// SANGARU DESIGN

Sarita Sundar

// HANNO

Kashmira Sarode
Karthikeyan Sekizhar

// KAOS.AGENCY

Dhwani Shah
Siddhartha Tripathi
LADYFINGERS CO.
Rheea Mukherjee

// WRITE LEELA WRITE

Shalini Siva Prasad

// ORKA PHOTOGRAPHY

KEEPWORKS