Oorjaa
LIFESTYLE / RETAIL
Brand Identity
+

Signage

+

Spaces

+

Identity and brand story for Oorjaa - an artisanal design studio that handcrafts thoughtful products from sustainable materials, combining waste and natural fibre to create lights that tread gently on the planet.
Design: Aparna Ranjan, Writing: Pooja Agarwala, Photography: Sandeep Sangaru
Retail Interiors: Zachariah X Piers
Client: Oorjaa Design LLP
An identity that feels weightless while being tactile, and a visual language that is spirited yet frugal. For a brand crafting thoughtful products, easy on the eye and the environment.

Inspired by the natural textures of lokta and banana fibre paper, cork and concrete, the brand palette explores the richness and range of neutrals. With some metals joining the retail palette. Extruded and inlaid letters in copper and brass. Sharp, clean edges to contrast the raw textures and exposed surfaces found in the products and spaces.
Turning down the graphic volume for a more dramatic experience. Tactile typography that silently embeds the brand story into the space, while letting the materiality shine through.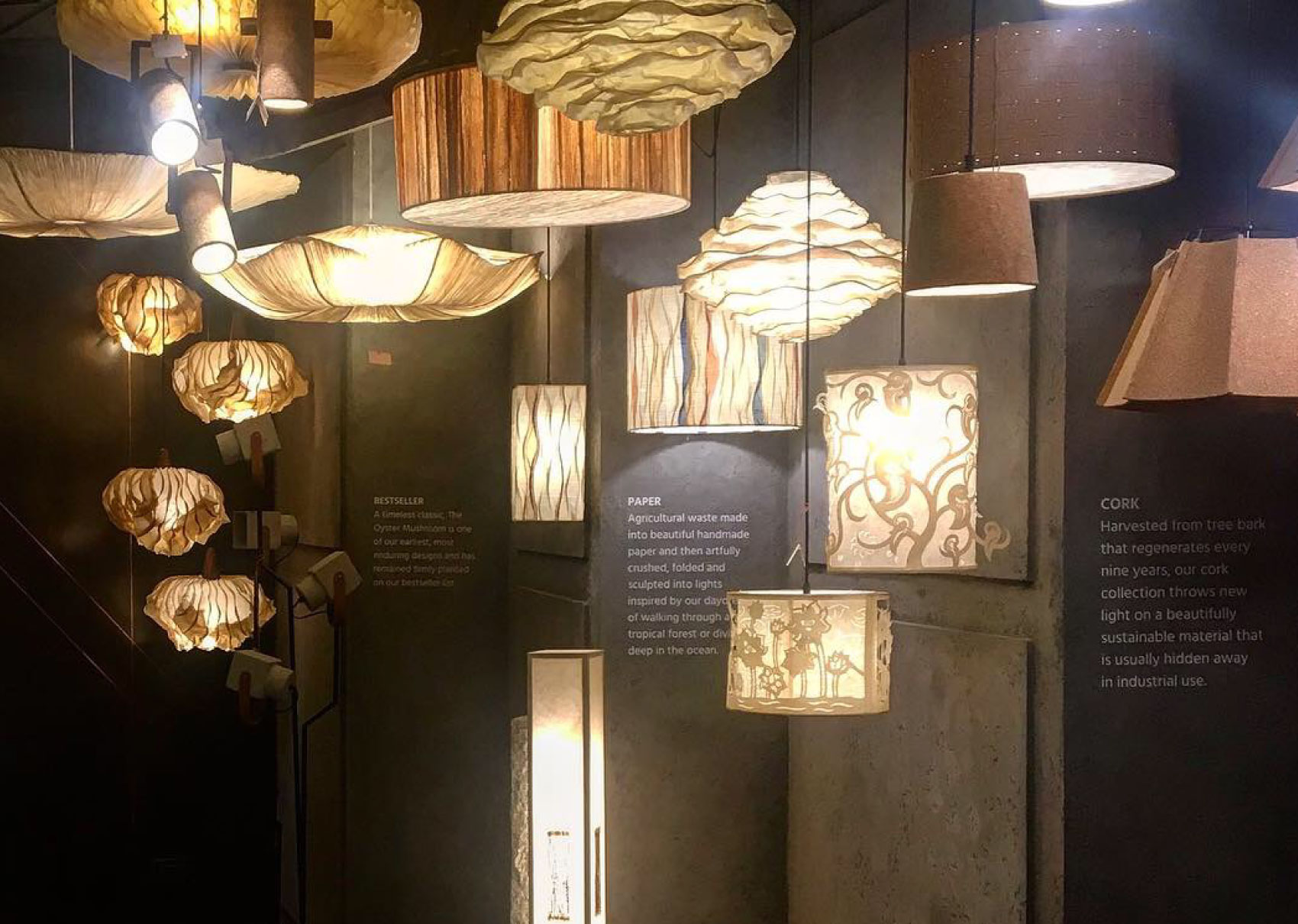 Modest, minimal hangtags and display cards for beautiful lamps that do all the talking
Embedding the brand ethos of 'Live Lightly' with deep commitment and a quiet elegance – to match the lamps, as well as the hands and minds that make them.